A l'occasion du 35ème anniversaire de la sortie de l'album
THE AGE OF CONSENT du BRONSKI BEAT,
une toute nouvelle réédition sortira le 26 octobre 2018.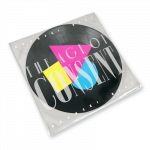 Trois formats seront disponibles :

- un vinyl "rose" avec une pochette et sous pochette reproduisant fidèlement l'édition originale.

- un vinyl "picture disc" en édition limitée.

- un double CD avec en bonus les versions étendues originales des 4 singles ('Smalltown Boy', 'Why?', 'Ain't Necessarily So' et 'I Feel Love' [avec Marc Almond]), des démos extraites spécialement des archives de la London Records (avec notamment une chanson inédite 'The Other Side Of The Tracks') et des versions acoustiques ou nouvellement remixées de 'Why?' et 'Smalltown Boy'.
Des CD singles exclusifs sont proposés pour les précommandes :

- "Smalltown Boy (12" version) / Infatuation/Memories" sur le site shopsuperdeluxe.com
- "Why? (12" version) / Cadillac Car / Why? (Wax Wings remix) / Smalltown Boy (KDA pink triangle remix edit)" sur le site bronskibeat.tmstor.es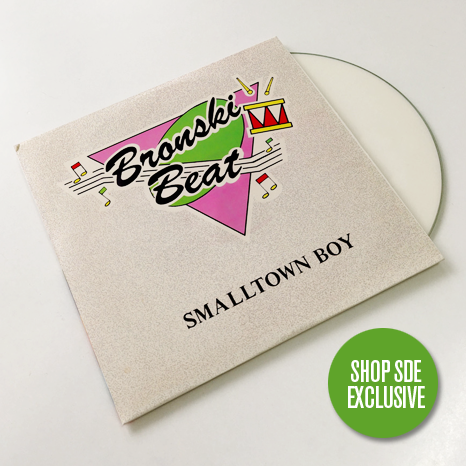 Nouvelle vidéo de 'Smalltown Boy' :
Un mini-site internet dédié est désormais disponible : bronskibeat.co.uk

CD1 Remastered Album and Bonus Tracks
1. Why? (Remastered)
2. It Ain't Necessarily So (Remastered)
3. Screaming (Remastered)
4. No More War (Remastered)
5. Love & Money (Remastered)
6. Smalltown Boy (Remastered)
7. Heatwave (Remastered)
8. Junk (Remastered)
9. Need A Man Blues (Remastered)
10. I Feel Love/Johnny Remember Me (Remastered)

Bonus Tracks
11. Why? (12" Version)
12. Smalltown Boy (12" Version)
13. It Ain't Necessarily So (12" Version)
14. I Feel Love/Johnny Remember Me (12" Version)

CD2 Rare And Unreleased Tracks
1. It Ain't Necessarily So (Kid Jensen BBC Session)
2. Memories (Kid Jensen BBC Session)
3. Crazy Maraquitta (Kid Jensen BBC Session)
4. Why? (Kid Jensen BBC Session)
5. No More War (Demo)
6. Up and Down (Instrumental demo)
7. Heatwave (Demo)
8. Ultra Clone (Instrumental Demo)
9. Junk (Demo)
10. The Other Side Of The Tracks (Demo)
11. I Feel Love/Johnny Remember Me (Rough Mix)

Bonus Tracks
12. Smalltown Boy (Reprise 2014)
13. Why? (Live at Stella Polaris)
14. Smalltown Boy (Arnaud Rebotini Remix)
15. Why? (Wax Wings Remix)
16. Smalltown Boy (KDA Pink Triangle Remix)