Le château d'Hardelot, samedi 4 août 2018.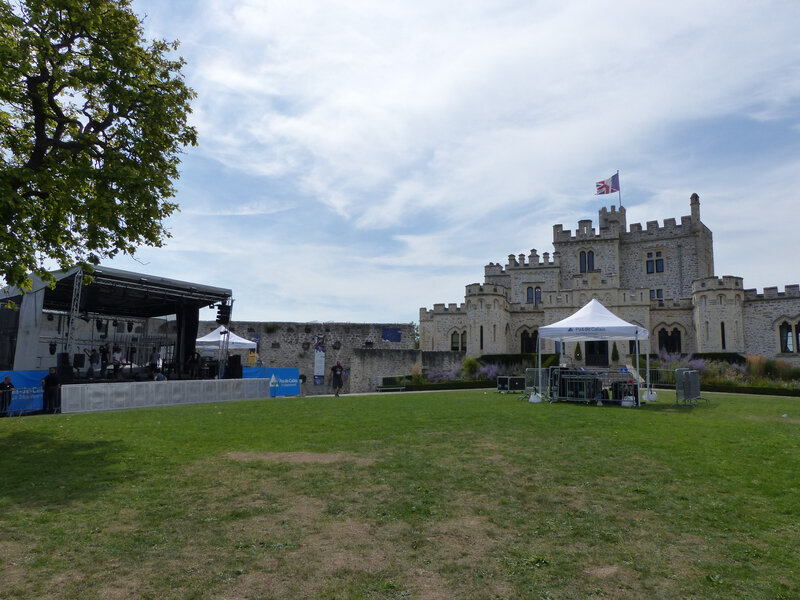 Un concert de Jimmy Somerville en France cela faisait longtemps ! Gratuit de surcroît !
C'est donc dans le cadre du Château d'Hardelot, dans l'enceinte même, qu'a eu lieu devant 2 200 spectateurs, la prestation acoustique de Jimmy. Ce format avait été inauguré, il y a 3 ans presque jour pour jour, près de Copenhague lors du festival Stella Polaris.
C'est donc la même équipe qui a officié pour l'accompagner lors de la douzaine de chansons interprétées. A savoir, les 2 choristes fidèles depuis deux décennies à Jimmy en live : Gillian et Matthew, un guitariste : Paul, et un claviériste : Nick.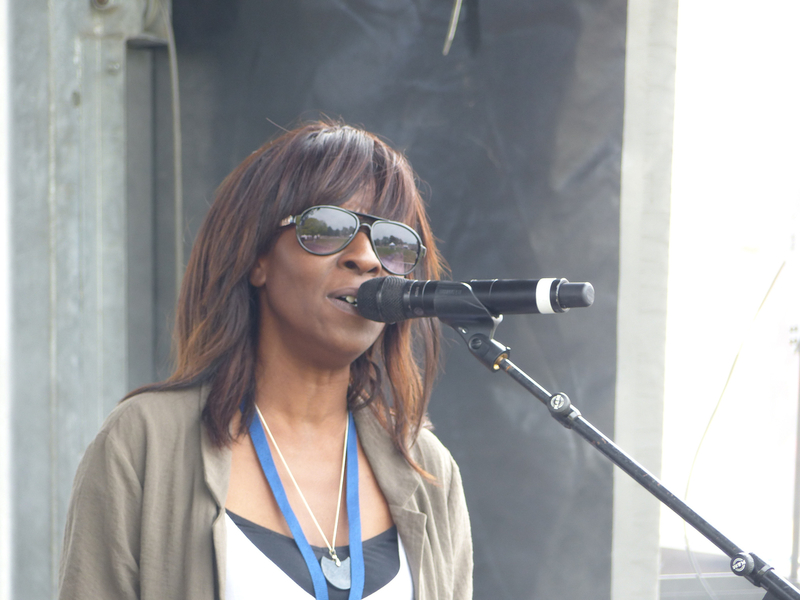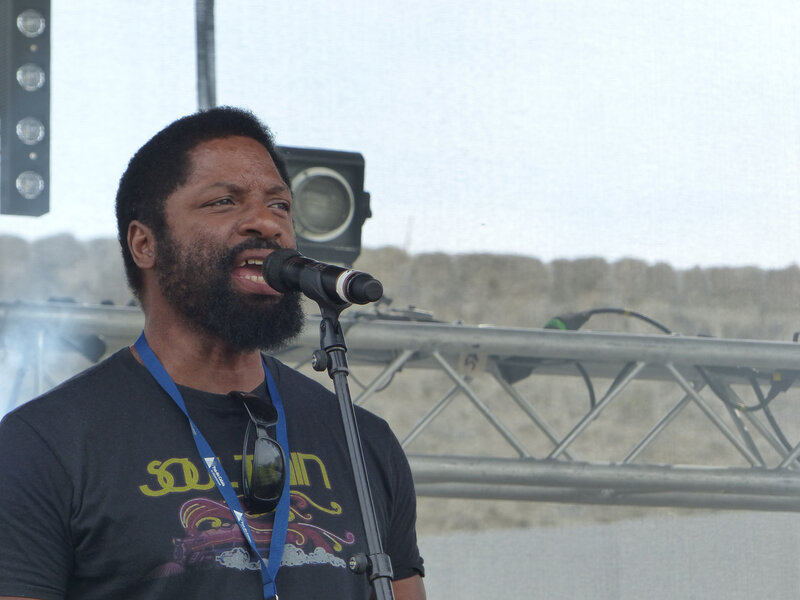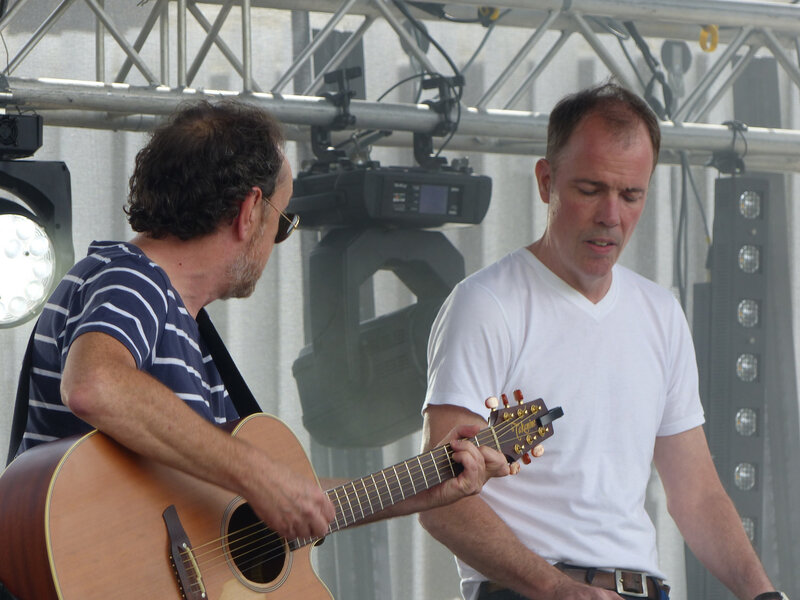 Les titres de ce set sont eux aussi presque identiques à ceux d'il y a 3 ans, avec cependant l'ajout de There's More To Love, de Never Can Say Goodbye et de 2 rappels. Le temps que les musiciens se réinstallent, Jimmy nous a gratifié d'un titre rarement entendu du Bronski Beat, Puit D'Amour (face-b du single I Feel Love) et de la reprise en final du titre d'ouverture, You Make Me Feel (Mighty Real). Jimmy s'est souvent montré espiègle durant l'enchainement des chansons au sujet de la paire de lunettes de vue qu'il a porté durant une bonne partie du concert, nous expliquant que pour la première fois il pouvait réellement voir les personnes dans le public. Il a aussi, lors d'un break au coeur de There's More To Love, déclaré sa flamme par des "je t'aime" suivi de "comment te dire adieu" et de conclure par un "no to brexit", accueilli évidemment par des applaudissements dans ce lieu de l'entente franco britannique.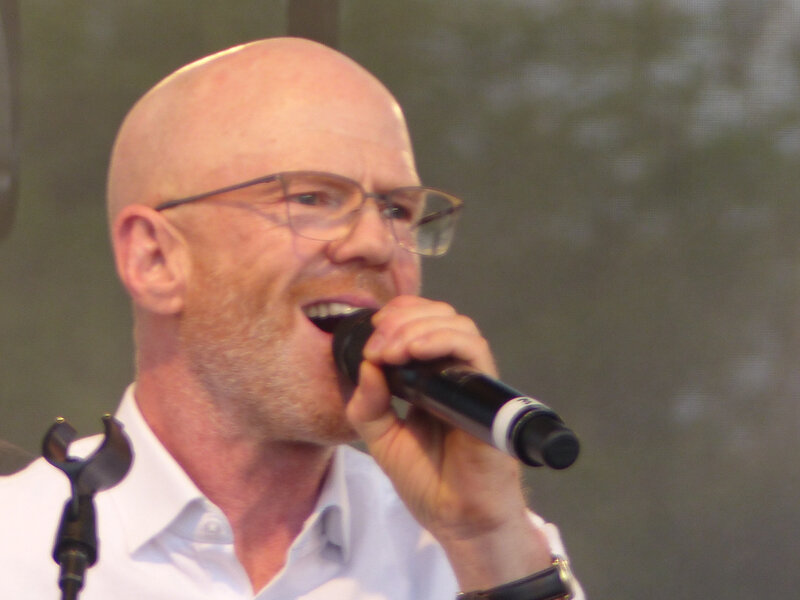 You Make Me Feel (Mighty Real) - Why? - There's More To Love - Back To Me
To Love Somebody - Come Lately - Some Wonder - For A Friend
I Just Don't Know What To Do With Myself
Never Can Say Goodbye - Smalltown Boy - Don't Leave Me This Way
+ Puit D'Amour - You Make Me Feel (Mighty Real)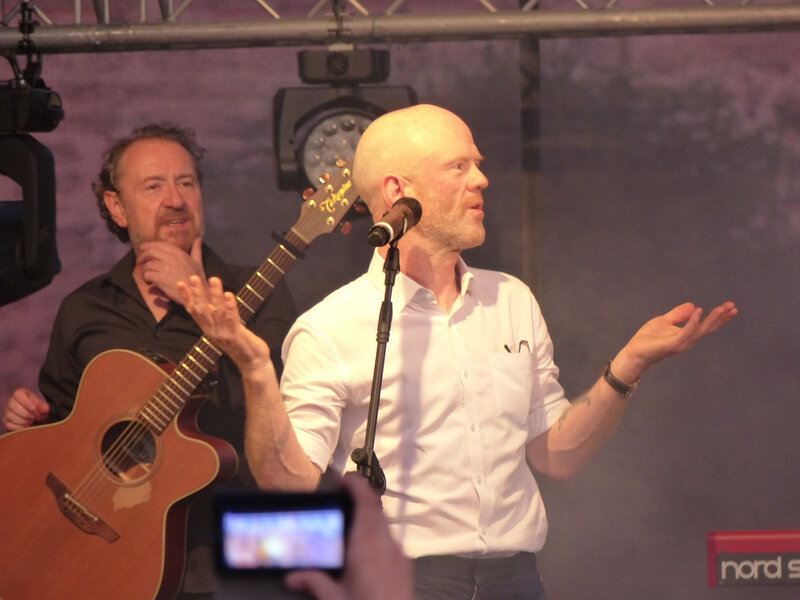 Le maître de mot de cette soirée a été l'enthousiasme.
D'abord l'enthousiasme des organisateurs qui, selon leur propre dire, offraient un évènement exceptionnel avec la venue de Jimmy. L'enthousiasme et la maîtrise de ce jeune homme de 18 ans, Sam Sauvage qui, entre chansons et rock à la française, nous a offert une belle première partie. L'enthousiasme du public, qui venant souvent par nostalgie des années 80, a su accueillir ces chansons à l'orchestration parfois très éloignées des versions originales. Enfin, l'enthousiasme de Jimmy et son groupe, souriants et détendus, qui nous ont offert un concert à la mesure de nos attentes (pas seulement une réplique exacte du Stella Polaris car les chansons, dans leur version acoustique déjà bien connue du disque, ont su se teinter de petites touches particulières rendant ce moment unique).