To celebrate the 10th Anniversary of the album's original release on CD,
Jimmy Somerville's "Suddenly Last Summer"
sees its first ever release on vinyl.
Released March 27, 2020.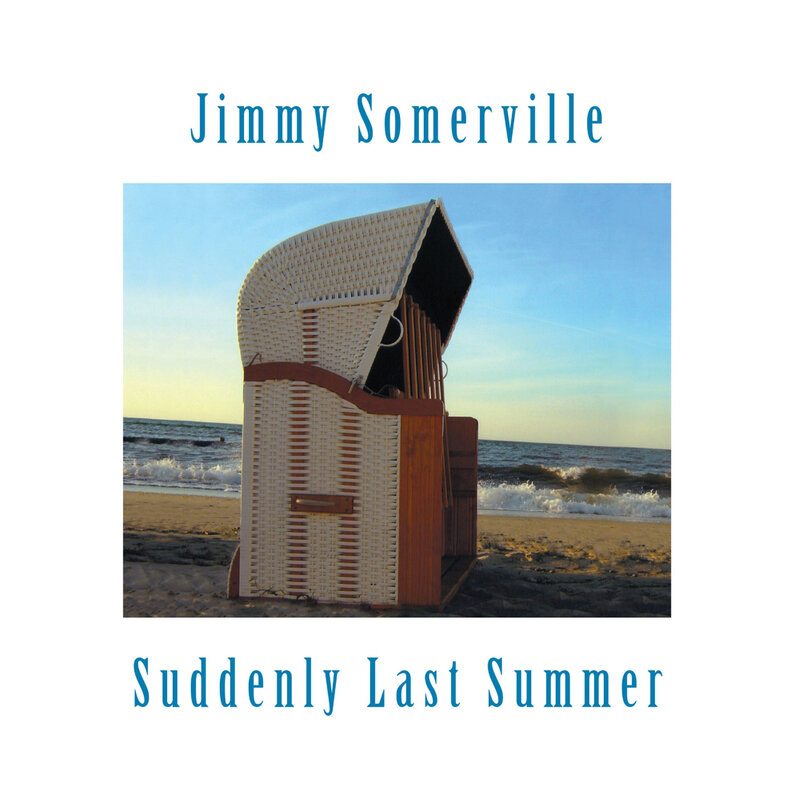 The extent of Jimmy's unique vocal artistry is searingly evident on this acoustic showcase of some of his personal favourite songs which he succeeds, in spades, in making his very own. An emotional tour de force and a glittering jewel amidst his extensive back catalogue; Jimmy has always been an adept and talented creator of song; in "Suddenly Last Summer" he also became a legendary curator of song!
"Suddenly Last Summer" is a stunning collection of evocative cover versions in simple, beautiful and surprising acoustic arrangements. They are emotive, tender and intimate interpretations by one of pop music's foremost song stylists, backed by crack musicians, led by pianist and producer Andrew Worboys. This newly remastered vinyl edition includes an exclusive track 'The Gal From Joe's', a cover version of the Duke Ellington & Irving Mills masterwork composition that remained unreleased from the original album sessions… until now!
"Suddenly Last Summer" is an eclectic mix of modern classics reflecting Jimmy Somerville's own broad musical tastes including Blondie's 'Hanging On The Telephone', Dusty Springfield's 'I Just Don't Know What To Do With Myself', The Doors' 'People Are Strange' and Nina Simone's 'Black Is The Colour Of My True Love' among many other classics and songbook standards.
The recording sessions for this album rank among Jimmy's happiest memories, he recalls the time as, "Six days of heaven… it was a whirlwind experience. It was, and I guess shall be, one of the best times recording I have ever had. It's definitely up there with my first trip to NYC to record 'The Age Of Consent'."
TRACK LISTING
SIDE ONE
1. IT'S LOVE
2. I JUST DON'T KNOW WHAT TO DO WITH MYSELF
3. HANGING ON THE TELEPHONE
4. BLACK IS THE COLOUR OF MY TRUE LOVE'S HAIR
5. HUSH
6. SWEET UNKNOWN
7. THE GAL FROM JOE'S
SIDE TWO
1. WHERE HAVE ALL THE FLOWERS GONE?
2. MY HEART BELONGS TO DADDY
3. WAS THAT ALL IT WAS?
4. PEOPLE ARE STRANGE
5. BY YOUR SIDE
6. WALKING AFTER MIDNIGHT
pre-order exclusively from Cherry Red Records