07 mars 2020
To celebrate the 10th Anniversary of the album's original release on CD,
Jimmy Somerville's "Suddenly Last Summer"
sees its first ever release on vinyl.
Released March 27, 2020.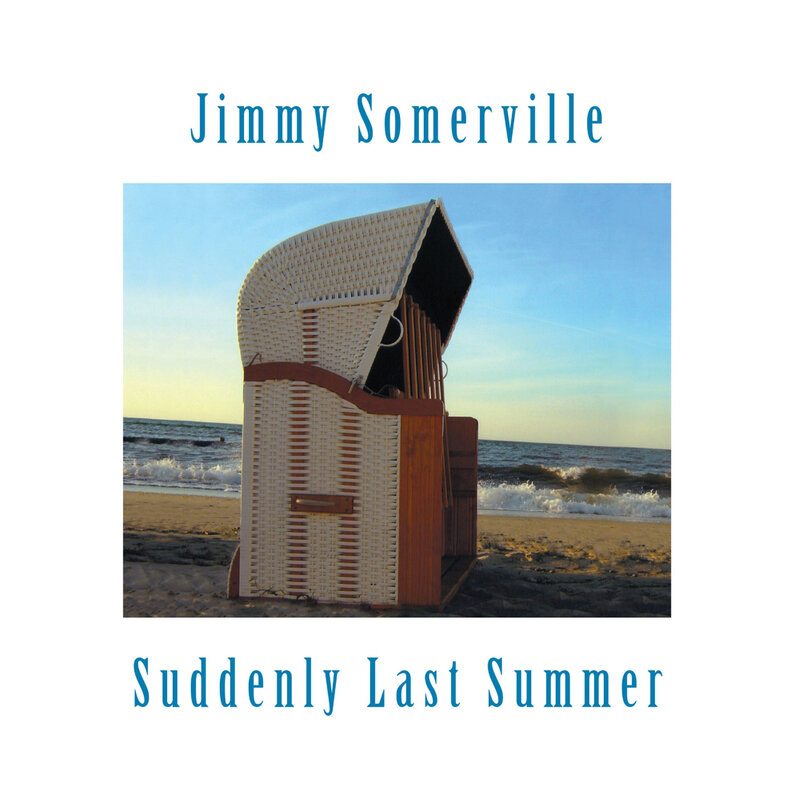 The extent of Jimmy's unique vocal artistry is searingly evident on this acoustic showcase of some of his personal favourite songs which he succeeds, in spades, in making his very own. An emotional tour de force and a glittering jewel amidst his extensive back catalogue; Jimmy has always been an adept and talented creator of song; in "Suddenly Last Summer" he also became a legendary curator of song!
"Suddenly Last Summer" is a stunning collection of evocative cover versions in simple, beautiful and surprising acoustic arrangements. They are emotive, tender and intimate interpretations by one of pop music's foremost song stylists, backed by crack musicians, led by pianist and producer Andrew Worboys. This newly remastered vinyl edition includes an exclusive track 'The Gal From Joe's', a cover version of the Duke Ellington & Irving Mills masterwork composition that remained unreleased from the original album sessions… until now!
"Suddenly Last Summer" is an eclectic mix of modern classics reflecting Jimmy Somerville's own broad musical tastes including Blondie's 'Hanging On The Telephone', Dusty Springfield's 'I Just Don't Know What To Do With Myself', The Doors' 'People Are Strange' and Nina Simone's 'Black Is The Colour Of My True Love' among many other classics and songbook standards.
The recording sessions for this album rank among Jimmy's happiest memories, he recalls the time as, "Six days of heaven… it was a whirlwind experience. It was, and I guess shall be, one of the best times recording I have ever had. It's definitely up there with my first trip to NYC to record 'The Age Of Consent'."
TRACK LISTING
SIDE ONE
1. IT'S LOVE
2. I JUST DON'T KNOW WHAT TO DO WITH MYSELF
3. HANGING ON THE TELEPHONE
4. BLACK IS THE COLOUR OF MY TRUE LOVE'S HAIR
5. HUSH
6. SWEET UNKNOWN
7. THE GAL FROM JOE'S
SIDE TWO
1. WHERE HAVE ALL THE FLOWERS GONE?
2. MY HEART BELONGS TO DADDY
3. WAS THAT ALL IT WAS?
4. PEOPLE ARE STRANGE
5. BY YOUR SIDE
6. WALKING AFTER MIDNIGHT
pre-order exclusively from Cherry Red Records

27 février 2020
LEARNED TO TALK
was released 5 years ago today!

This single is taken from Jimmy's solo album HOMAGE.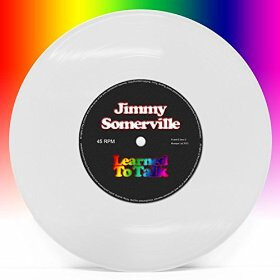 « It's about understanding that if you allow yourself
to open up and connect to your heart
and have your heart and mind work together
you can actually be aware and be involved in much more
and allow yourself to be vulnerable. » (JS, 2015)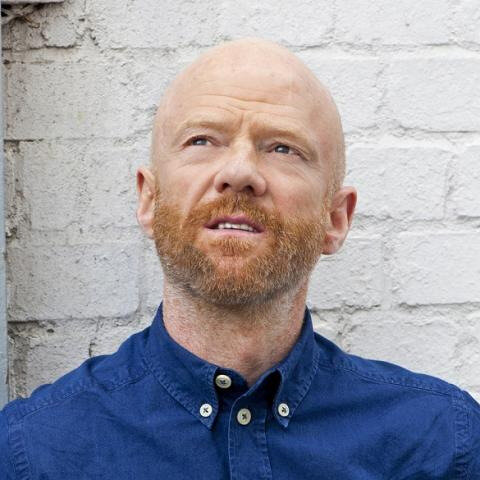 Jimmy Somerville - Learned To Talk

Jimmy Somerville chats about his new single 'Learned To Talk'

05 janvier 2020
"I wanted to do it as a tribute,
but I wanted to do it as a celebration." (JS, 2012)

YOU MAKE ME FEEL (MIGHTY REAL)
was released 30 years ago!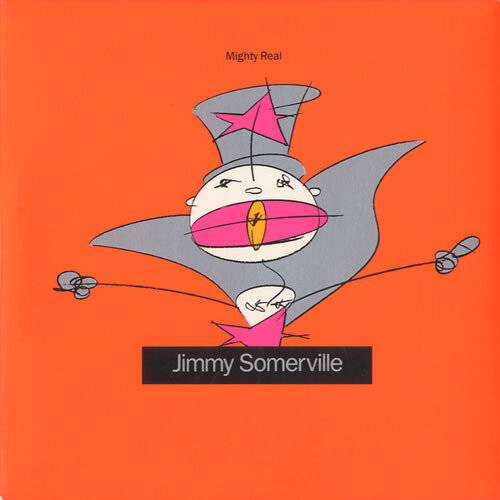 It spent three weeks in the UK top ten singles chart,
achieving a high of #5, higher than any other version of the song...
27 novembre 2019

an album of
Love & Fight.
It was released on this day back in 1989...
30 years ago!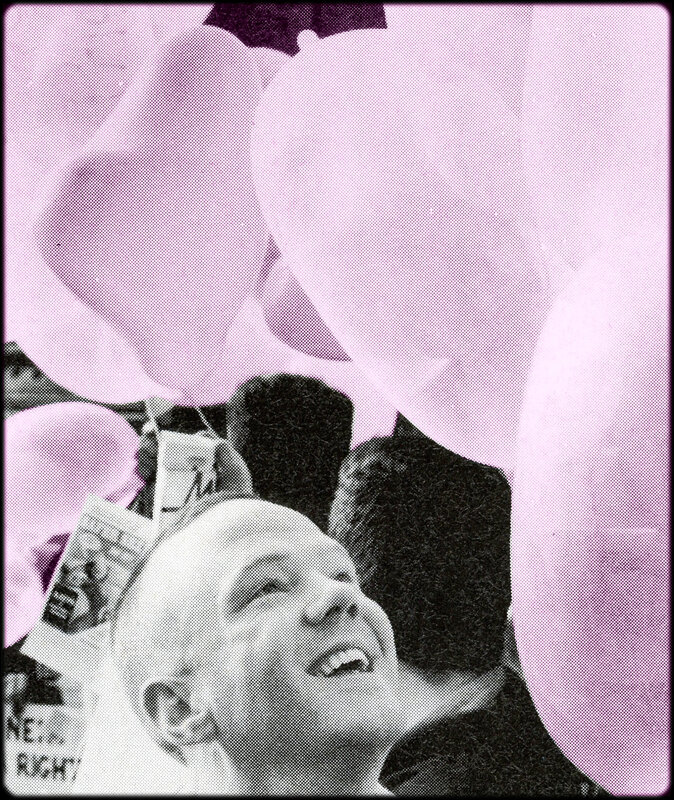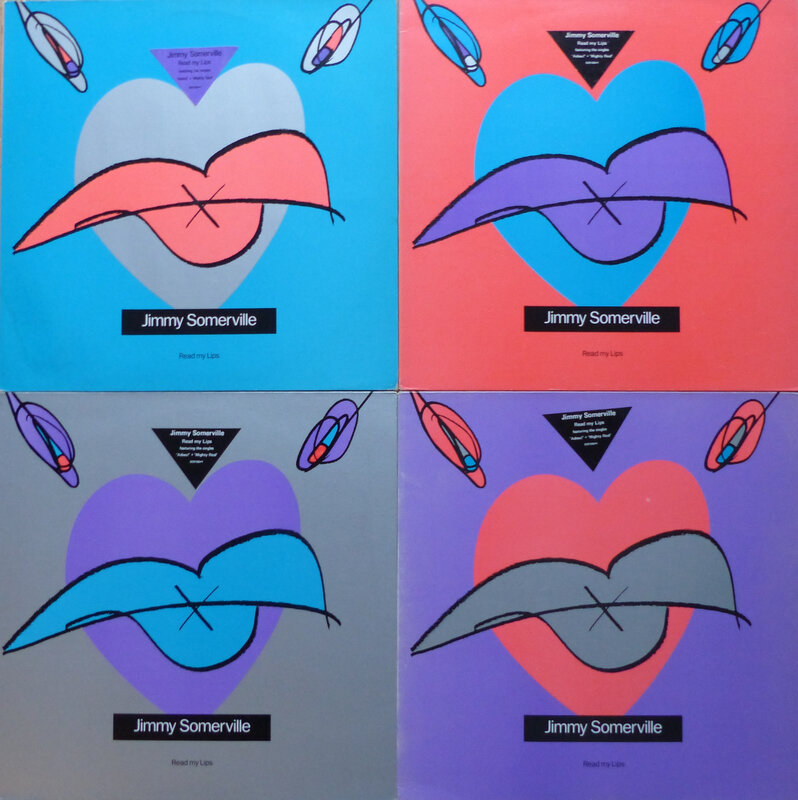 "on CD, Cassette & LP"
"A Limited Edition of this record comes in 4 Day-glo colours"
30 octobre 2019
Just 30 years ago, today!
(30th october 1989)

COMMENT TE DIRE ADIEU was released!
Jimmy Somerville featuring June Miles-Kingston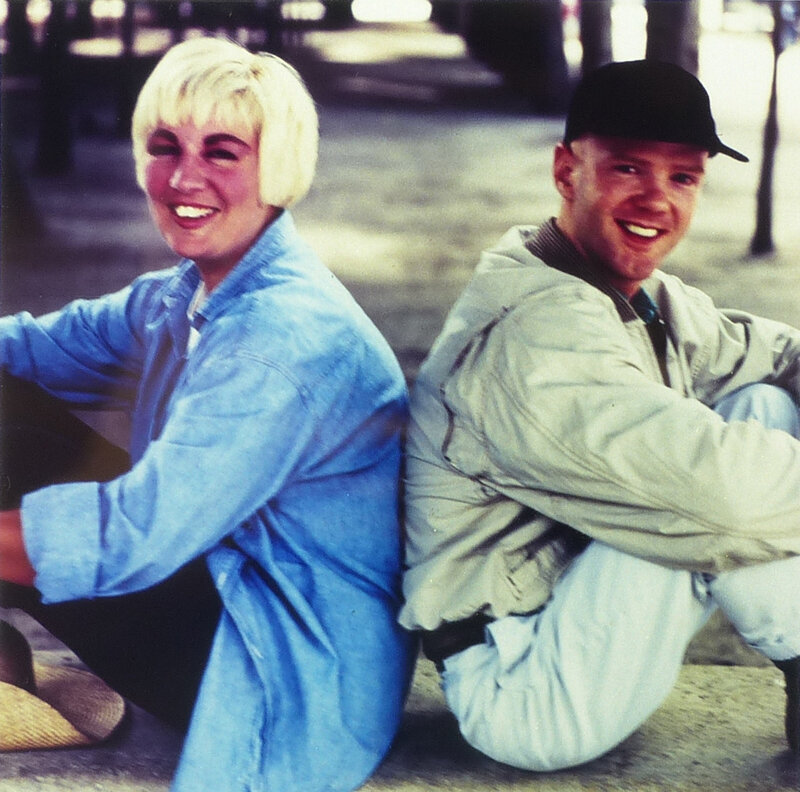 It was Jimmy's first solo single,
reaching n°14 on the UK Singles Chart,
n°3 in France and Ireland.
Even before The Communards disbanded Jimmy was working on a solo project. First in line was a song by Françoise Hardy [french lyrics written by Serge Gainsbourg] from 20 years previous, Comment Te Dire Adieu which had lyrics that took on added depth in light of the AIDS crisis. […] « When we started working on it, I thought it was be great to do a duet with June Miles-Kingston, and when I started working with Pascal [Gabriel, producer] and heard how it was sounding, I realized that yeah, this would make a great single. » [Graham Ames, June 2012]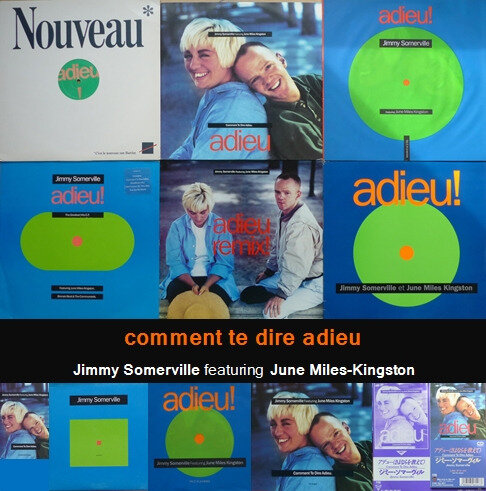 French promo 12" | UK 12" | UK "n°1 in a series" 12"
UK "Greatest Hits EP" 12" | UK remix 12" | Canadian 12"
UK Tape | UK promo MCD | UK "n°1 in a series" MCD | UK MCD | Japan promo 7" | Japan 3"CDS
18 octobre 2019
Just 15 years ago, today!
18th October 2004
The Hi-NRJ dance track COME ON was released as the first commercial single*
from the album 'Home Again'.
(* It's So Good, released in June was essentially a promotional single).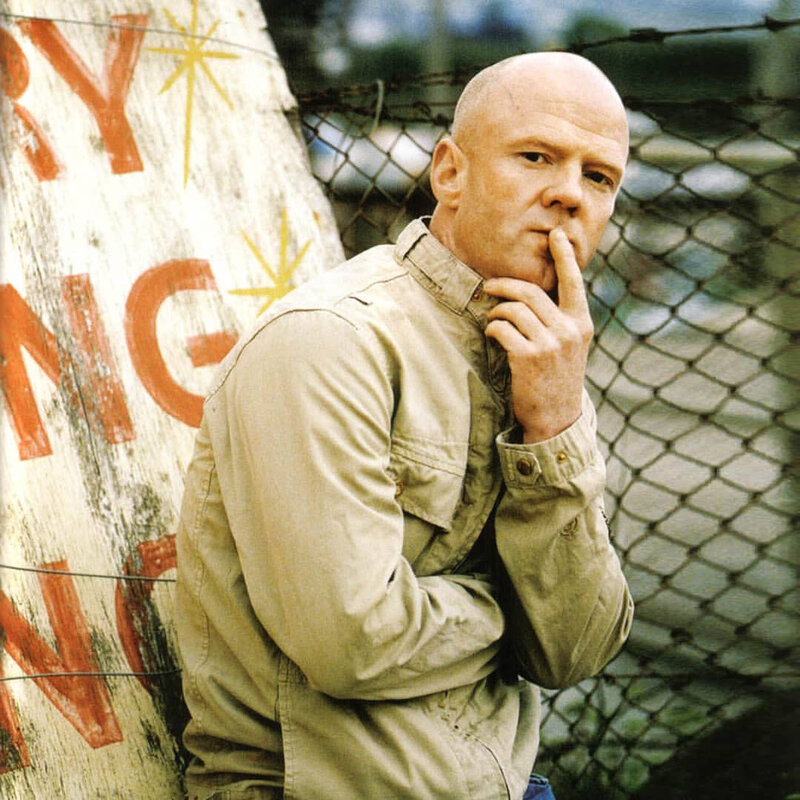 COME ON was co-written and produced with Peter Plate
(from the successful german duo Rosenstolz).
14 septembre 2019
35 years ago, today!
WHY? the amazing second single
by Bronski Beat out this day in 1984.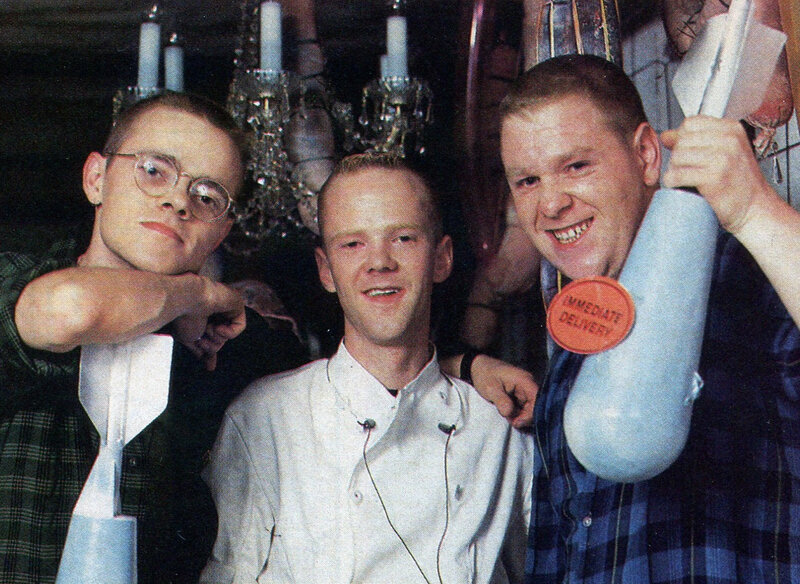 « This was written for Martin, a friend of the Bronskis who was hounded out of the country by his boyfriend's irate and violent parents. It's a measure of what makes this lot speciel that they've managed to parcel up all their anger about Martin's harrassment into a joyous disco record that's almost certain to storm the dancefloors. » (Smash Hits, sept. 84)
The song was also dedicated to the memory of playwright Drew Griffiths, a victim of a homophobic murder in 1984. The case has never been solved and nobody has been brought to justice.
Reached :
n° 2 in Netherlands
n° 3 in Belgium
n° 5 in Germany
n° 6 in UK and Ireland
n° 7 in Switzerland
n° 8 in France
n° 10 in Australia
n° 11 in New Zealand
[…]
n° 20 in US (Billboard Hot Dance Music/Maxi-Singles Sales)
[in collaboration with Official Jimmy Somerville Fan Page]
17 août 2019
Jimmy Somerville
MANAGE THE DAMAGE
(20th Anniversary Limited Edition)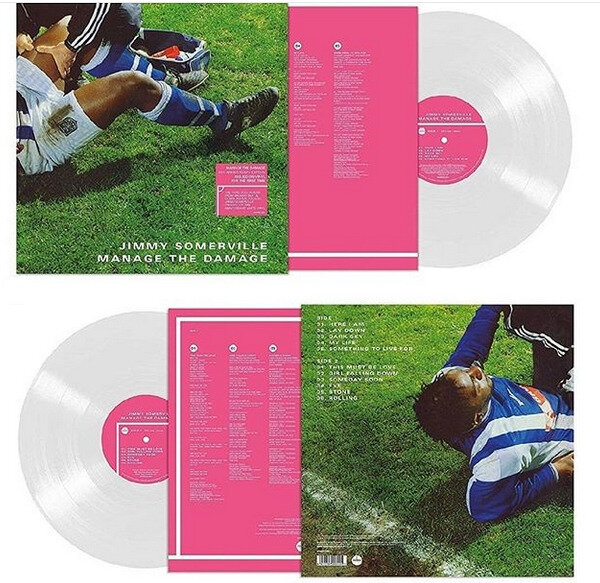 Format: white vinyl
Label: Demon Records
(label of Demon Music Group specialized in vinyl reissue)
Date: 20/09/2019

04 août 2019
Summer is here!
Ten years ago, Jimmy gave us
S u d d e n l y L a s t S u m m e r
a collection of acoustic covers…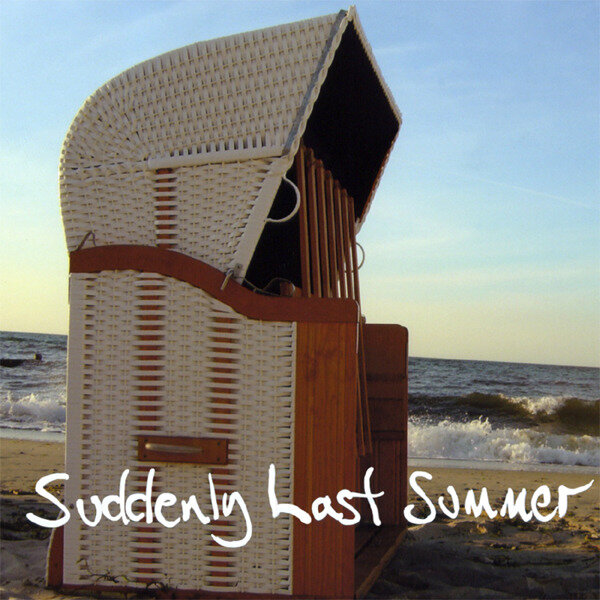 It's time to (re)discover all these original classical songs:
« An amazing performance from the first track to the last, Jimmy's voice touches the soul in places seldom visited, making 'Suddenly Last Summer' one of his sexiest and most heartfelt records yet. » (The Daily Ring, May 2009)

1. It's Love by Blossom Dearie in 1959.
« 'I Just Don't Know What To Do With Myself' takes me back to being a kid, being glued to the TV, watching The Dusty Springfield Show and wondering « is there an unknown world in her big hair? » »
2. I Just Don't Know What To Do With Myself by Dusty Springfield in 1964.

« The most obvious song choice is Blondie's 'Hanging On The Telephone' (originally written by The Nerves) though he again strips it of its disco overtones and reduces it to a finger picked guitar and piano ballad. It suits the song perfectly with Somerville's soul intonations and effortlessly sweet tone and he brings a sadness to the song that is absent from Debbie Harry sung version. It is rare that a cover version can differ so radically from the original and still be as good. » (doubtfulsounds.net, June 2009)
3. Hanging On The Telephone by Blondie in 1978

« […] on 'Black Is The Colour Of My True Love's Hair' Jimmy takes the traditional folk song popularised by Nina Simone and creates a smoky torch song paean to lovers. » (doubtfulsounds.net, June 2009)
4. Black Is The Colour Of My True Love's Hair by Nina Simone in 1969
« The mad thing was, blimey… what songs?!! I have 5000+ songs on my i-toons, ARRRRGH!!!! It was so hard to choose. So these songs, they are about times and place for me. That's the magic of music. » (JS, 2009)
5. Hush by Deep Purple in 1968

« After the album was finally mixed, I realised it really was the case that "Suddenly Last Summer" in Australia, I found myself on Mangrove Mountain, a great studio at my disposal for 6 days, the most wonderful bunch of fellas who are also very talented musicians and technicians, recording songs I have loved for many years. » (Official JS Fan Page, 2009)
6. Sweet Unknown by Cranes in 1997

« 'Where Have All The Flowers Gone?' is still as evocative as ever an anti war song. » (JS, 2009)
7. Where Have All The Flowers Gone? by Marlene Dietrich in 1965
« 'My Heart Belongs To Daddy'... That is purely for da Bears out there!!! » (Official JS Fan Page, 2009)
8. My Heart Belongs To Daddy by Peggy Lee in 1953
24 mai 2019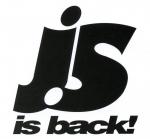 Released 20 years ago today (24th May 1999),
the single 'LAY DOWN' was a few weeks ahead of
a new album 'Manage The Damage'.

For Jimmy, to sample the song 'Contact'
was to pay tribute to its author,
Serge Gainsbourg,
who was a true genius.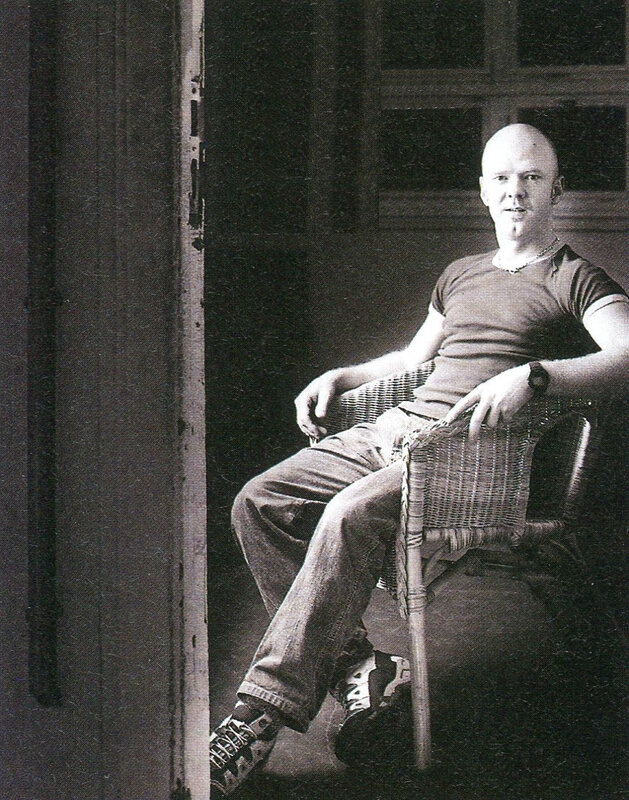 "LAY DOWN"
is available on
MANAGE THE DAMAGE
3 DISC EXPANDED EDITION
>> HERE <<