Official Jimmy Somerville FanPage & jimmysomerville.canalblog.com present:
30 years ago to the day,
The Communards ended their first UK tour
at Royal Festival Hall in London, 30th may 1986.
with
Jimmy Somerville, Richard Coles, Sarah Jane Morris, Sally Herbert, June Miles-Kingston,
Dave Renwick, Jo Pretzel, Joss Pook, Audrey Riley and Anne Stephenson.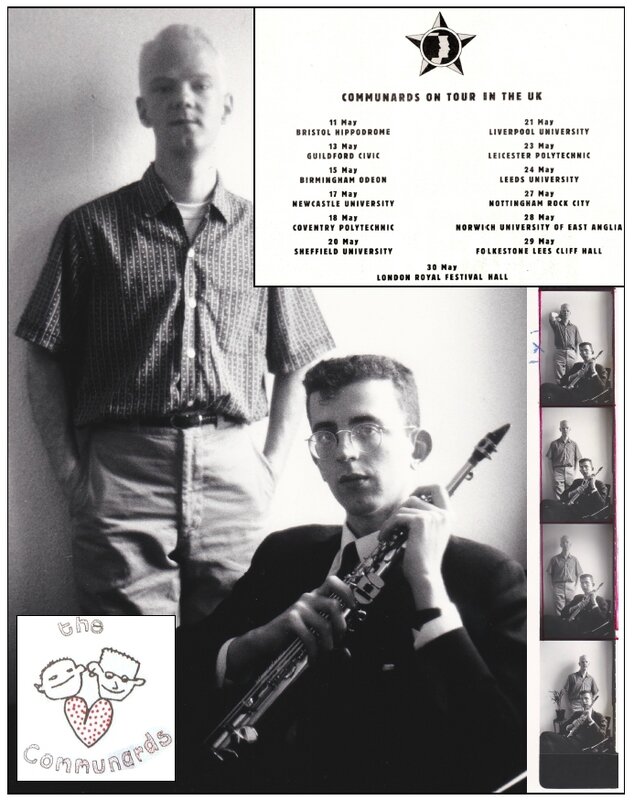 The Commies' fame as a live band didn't stop growing as the tour went on.
The Communards' mania wasn't so far.
11th may: Bristol Hippodrome
13th may: Guilford Civic
15th may: Birmingham Odeon
17th may: Newcastle University
18th may: Coventry Polytechnic
20th may: Sheffield University
21st may: Liverpool University
23th may: Leicester Polytechnic
24th may: Leeds University
27th may: Nottingham Rock City
28th may: Norwich University of East Anglia
29th may: Folkestone Lees Cliff Hall
30th may: London Royal Festival Hall
The Communards' first album (2CD deluxe edition by Edsel Records) is available here
"Dance & Desire" (2CD + DVD deluxe edition by Edsel Records) is available here
Jimmy Somerville's last album, "Homage", is available here
the brand new "Club Homage" is available here
and the forthcoming live album "Live and Acoustic at Stella Polaris" can be preordered here
Enregistrer