Après le rachat, il y a tout juste un an, d'une partie du catalogue de la London Records, le label français Because Music semble vouloir exploiter les enregistrements du Bronski Beat dans sa première incarnation avec Jimmy Somerville. De toute évidence des recherches ont été effectuées dans les archives comme en attestent les 2 photos de master tapes (enregistrements originaux sur bandes magnétiques) publiées successivement sur les réseaux sociaux.

[1] >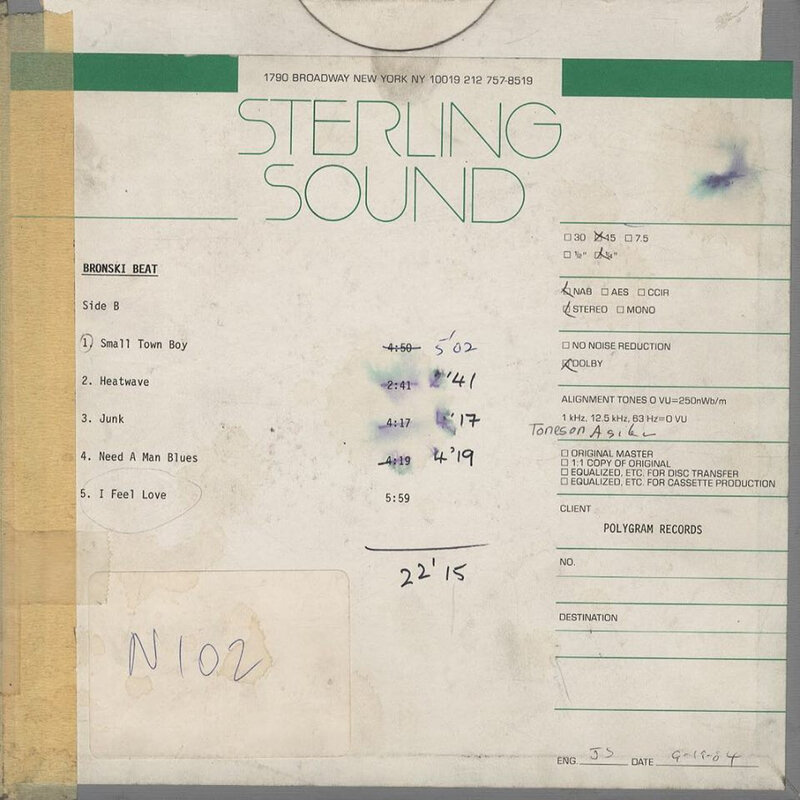 [2] >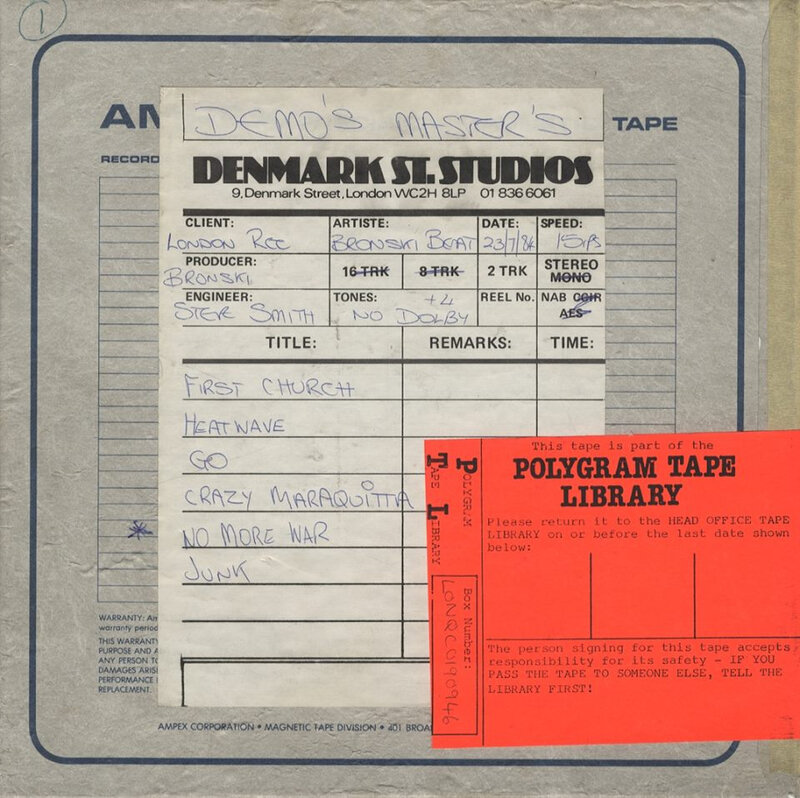 [1] La première master tape est celle de la face B de l'album The Age Of Consent, enregistrée au studio Sterling Sound en septembre 1984. [2] La seconde master tape, enregistrée aux studios Denmark Street en juillet 1984, regroupe 6 titres dont certains, a priori, sont inédits (First Church, Go, Crazy Maraquitta) et d'autres sont les titres biens connus mais semblent-ils dans leur version démo (Heat Wave, No More War, Junk). En somme un véritable petit trésor !

En outre, une page dédiée au Bronski Beat sur Facebook a été réactivée, publiant régulièrement des photos, des vidéos rares...
Tout cela laisse augurer d'une publication avec peut-être des démos ou des inédits. Because Music veut sans doute surfer sur la vague intarissable de réédition vinyle ou CD de nombre d'artistes des années 80. Il faut espérer que le catalogue de Jimmy Somerville chez London Records de 1984 à 1996 va bénéficier d'un pareil traitement. Croisons les doigts !