Official Jimmy Somerville FanPage & jimmysomerville.canalblog.com present:
It was thirty years ago!

NEVER CAN SAY GOODBYE


the seventh single of
THE COMMUNARDS
The single became n°4 in the UK charts!
This song was written by Clifton Davis
and originally recorded by The Jackson 5
and has been covered most notably in 1974 by Gloria Gaynor.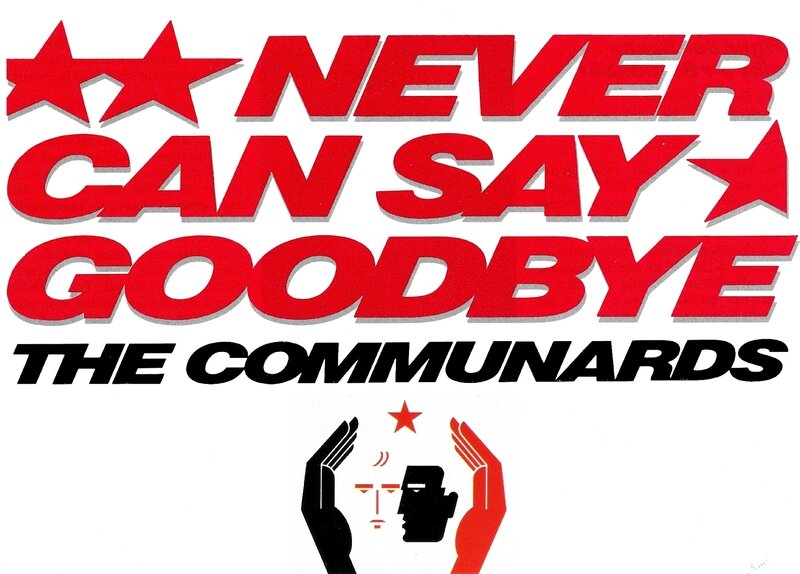 UK releases
7": LON 158
a] Never Can Say Goodbye (7" remix by Shep Pettibone)
b] '77, The Great Escape

12": LONX 158
a] Never Can Say Goodbye (extended mix by Shep Pettibone)
b1] '77, The Great Escape
b2] Piece Of Saxophone
b3] I Do It All For You
12"remix: LONXR 158
a] Never Can Say Goodbye (San Paulo mix by Freddy Bastone)
b1] Never Can Say Goodbye (San Paulo dub by Freddy Bastone)
b2] '77, The Great Escape
MCD: LONCD 158
1] Never Can Say Goodbye (extended mix by Shep Pettibone)
2] '77, The Great Escape
3] Never Can Say Goodbye (classical mix by Shep Pettibone)
US special releases
7": MCA-53224
a] Never Can Say Goodbye (US 7" remix edited by Shep Pettibone & Tuta Aquino)
b] '77, The Great Escape
12" promo: L33-17469
a] Never Can Say Goodbye (full extended mix by Shep Pettibone)
a] Never Can Say Goodbye (dub mix by Shep Pettibone)
a] Never Can Say Goodbye (instrumental mix by Shep Pettibone)