Si l'on en croit le site Fnac un premier tracklist à l'album Home Again a été diffusé avant d'être modifié à la publication officielle du CD. Le voici :
1. It's So Good
2. Ain't No Mountain High Enough
3. Could It Be Love
4. Come On
5. But Not Tonight
6. Home Again
7. Selfish Days
8. Under A Lover's Sky
9. Sing It To Your Heart
10. It Still Hurts
11. Your Love
12. I Will Always Be Around
13. Stay
Lien du site fnac : http://musique.fnac.com/a1600154/Jimmy-Somerville-Home-again-CD-album
A noter l'absence des titres 'Amnesia', 'Burn' et 'What's Your Game', mais aussi la présence d'un inédit 'Your Love' dont un extrait de quelques secondes est disponible à l'écoute sur le site Fnac. 'Your Love' est une cover d'un hit du duo Lime.
official video of 'Your Love' of Lime : http://www.youtube.com/watch?v=o5QbB3-p4pw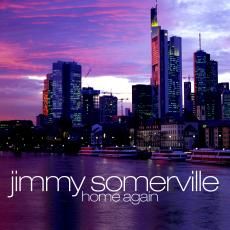 alternative sleeve of download version